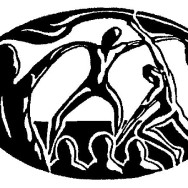 Mar 24th, 2018 – Transitions – BrisWest Centre
Date:

Mar 24, 2018
Ages:

All
Price:

$12/$15 Adult
Type:

Impro Theatre
Location:

132 Latrobe Terrace, Paddington
We've all heard the saying 'The only thing guaranteed in life is change.'
Have you ever been the new kid on the block? Taking steps into new territory. Or felt like an old dog learning new tricks?
Life transitions, work changes, family changes, starting a new project, breaking up, health issues, moving house …….
Transitions tend to have a life of their own and we may not have much control over how they unfold…..
Coming out the other side of a transition and arriving in a new place in our lives can be glorious and scary and surprising.
What is your experience of transitions? Come and share stories of 'Transitions'.
The BrisWest Centre, 132 Latrobe Terrace Paddington ;
arrive 6.45 pm for 7 pm start